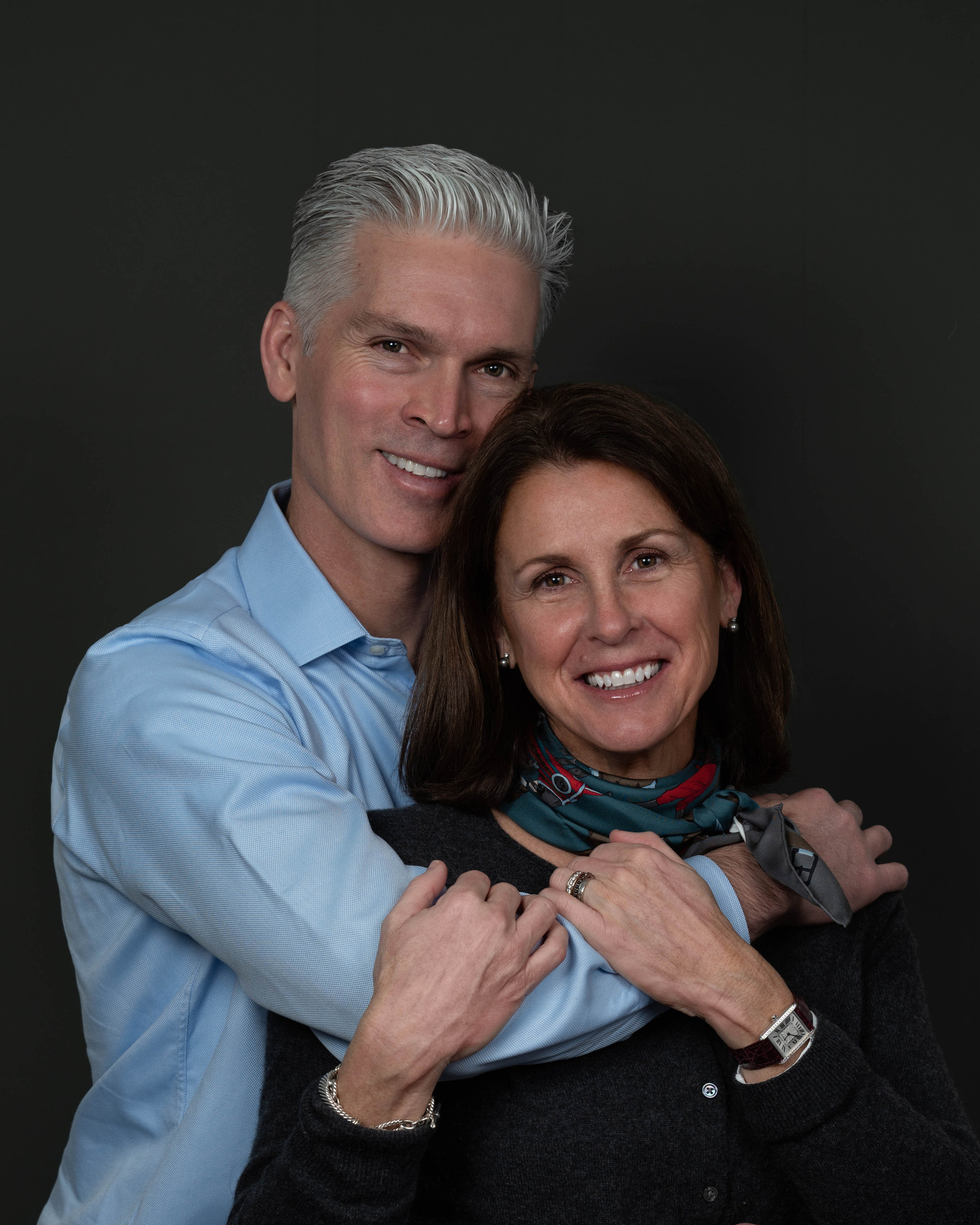 Joe & Anne, married 28 years.
In middle school, little Joe Raver told his teacher, Steve Gutzwiller, that Anne was the one he wanted to marry…an innocent love story which Steve remembers til today.
​Joe "Yeah, she's been the love of my life, my whole life. Since second grade, then third grade…on and off in the early years. Well, more on than off after 26 years of marriage. We were boyfriend and girlfriend in third grade, and then again in eighth grade, and then in our senior year in high school. Though we went to different colleges, we coincidentally had the same college quarter breaks. I moved to New York after college, and Anne moved to Cincinnati. I convinced her to move to New York, then we got engaged and married there and we lived all over the place - New York, Chicago, Columbus (OH), Minneapolis and Zurich, Switzerland."
​Attraction
Joe "I think it's biology - I always thought she was beautiful."
​Anne - "He was smart and athletic. I love his hair. He was tall, I was tall, we actually stood next to each other in school coz we were both so tall. I remember for our first communion at St. Louis school, Joe had a big bow tie on and I had a little rose garland on my head. We were standing together at the back in the class picture."
​Secret to a successful marriage
Joe "Always say "I Love You" and "Thanks", and not forget all the great things and all the things you love even when times are hard."
​Anne "We were both interested in the challenge of moving to different cities. We're both adventurous and were willing to take risks and make the most of what will happen. Being open minded - we've both grown through all the different opportunities. We love the challenge and love to learn.
​We were always the two kids who wanted to get out of Batesville to go far away. But we always ended up coming back."