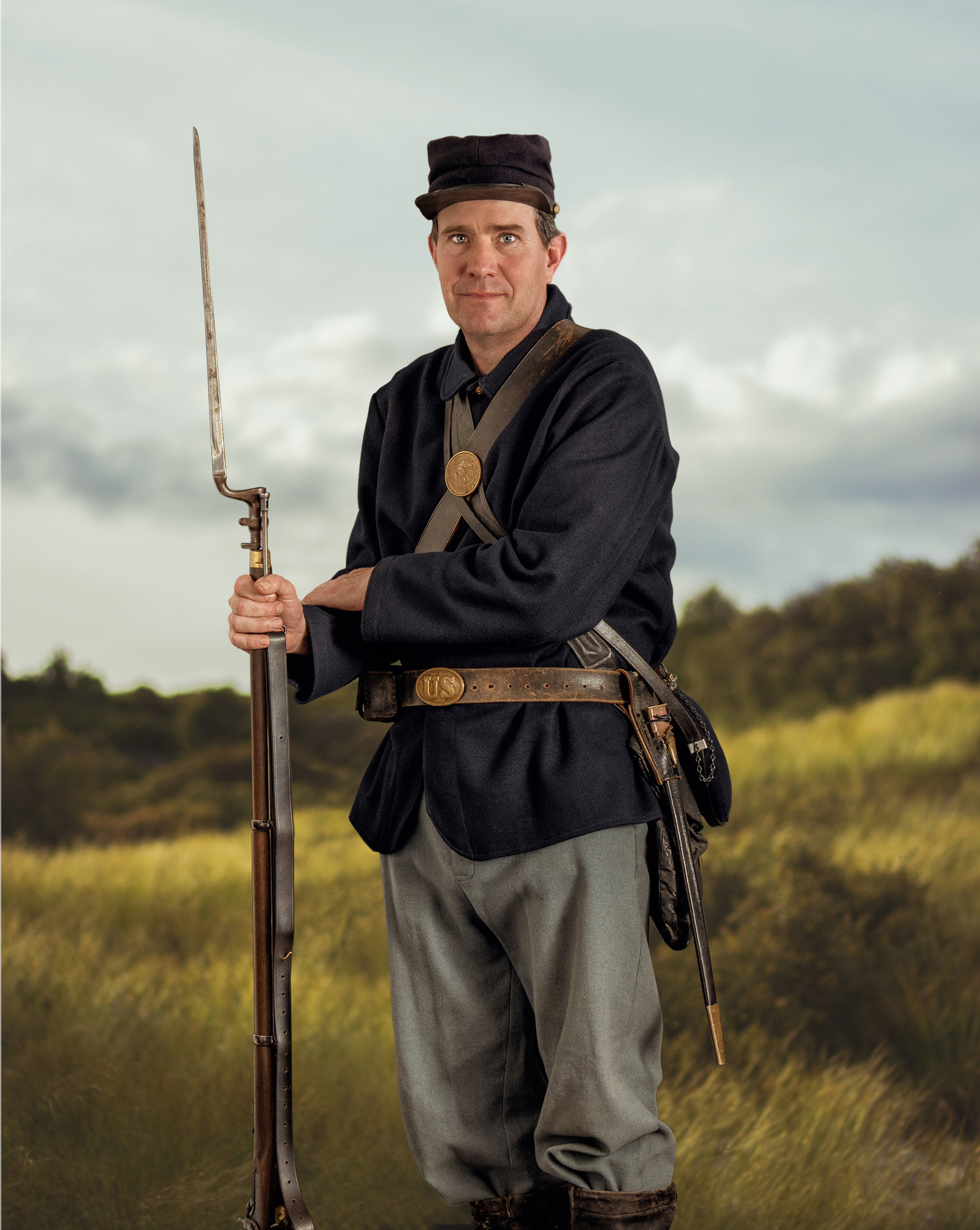 Jim is a historical reenactor, demonstrating the role of a Private in the 32nd Indiana Infantry Regiment. He attended his first reenactment in 1993, and was hooked. Since 1994, he has put on the uniform, took to the field, marched out and started shooting.
​"I've always been infatuated with the civil war. It was always my favorite time period in the country's history. It's strange, but I never get tired of studying about the civil war. I see a movie that comes out about it, and I'd go watch it or if I see a book, I'd want to read it. I also never get tired of "reliving" it.
​We, the fellow reenactors and I, would go to the local elementary schools and reenact for the 5th graders. We contribute to the school's curriculum. We can tell the students dozens of facts about the civil war that never end up in their historical books. Even the teachers are flabbergasted by some of the stories we share.
​For the girls, I tell them the story about Albert Cashier, the woman who impersonated as a man to serve. Her real name is Jennie Hodgers, and she's a top north private for the Union Army. All the school girls just get the best charge out of the Albert Cashier story.
​We know for a fact that we're giving something back to the next generation. Yes, it's a hobby, but it gives me more pleasure than anything else in life. It's true, I'd rather go reenacting than I would eat!"